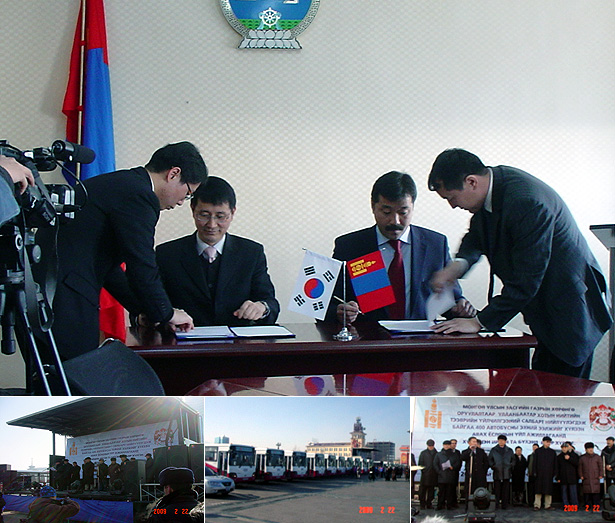 Daewoo Bus Corporation made contract for supply of 400 units of city bus on Dec.2008.
Daewoo Bus Corp. will supply 400 units in year 2009 to Mongolian market.
In addition to supply of buses, Daewoo Bus Corp. offers full service including after service training and so on.
Daewoo Bus Corp. will enhance the image of global Daewoo Bus in Mongolian market by cooperation with Mongolian authorities.

The delivery ceremony was held in Mongo at Feb.2009.
Many government officials of Mongo and Daewoo Bus delegation were participated in ceremony to celebrate 1st delivery of Daewoo buses to Mongo.