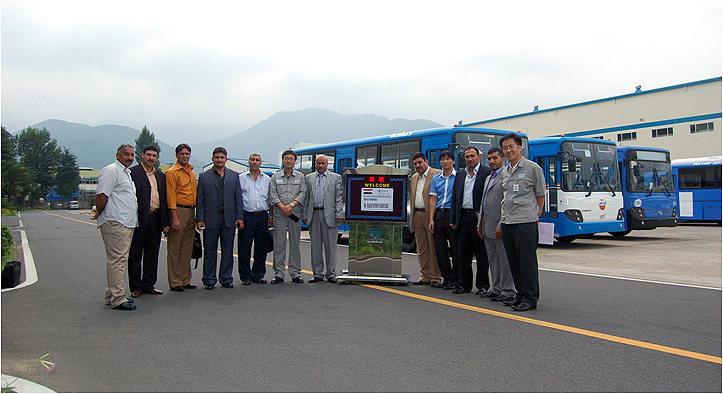 We have exported our BH120F bus to Iraqi government from last year. We had training course for iraqi engineer for 2 weeks in our A/S center this will be another huge break-through iraqi bus exporting business.

We hope there will be much opportunity to supply our high quality buses to Iaq as the reconstruction of Iraq shall speed up along with oil price increase

We have PDI(Pre Delivery Inspection) in Busan for 30 units of BH120F which has luxury option items such as toilet, refrigerator and water cooler and so on. It was quiet satisfied by the end user. Customers in Iraq have chosen Daewoo Bus among strong competitors such as Chinese brands with exceptional low price level and Hyundai with neck and neck price with quality level or European brands with high reputation and superior price level. Even with such hard competition, the reliable quality and reasonable price of Daewoo Bus proved its value to customers.

Daewoo Bus also will provide customers with equipment and facilities for a maintenance workshop, along with vehicles.